We Are The Dance
Project Convention
Gear Up For
Our Fall Events!
ORDER TDP MERCHANDISE ONLINE!
FORGOT TO PICK UP SOME EVENT MERCHANDISE?
No Problem!
Online Ordering is now available:
Our 17th annual Fall Dance Convention is ***SOLD OUT***!
Work hard,
Stay Humble
Since 2003, The Dance Project has been proudly serving the Canadian dance community through one-of-a-kind workshops, conventions, and special events. Designed to enhance the training dancers receive through their own dance schools, TDP aims to inspire students and teachers of all backgrounds to further explore the art of dance. With a unique faculty created for each event, our goal is to expose dancers to the many wonderful ideas and styles the world of dance has to offer. The Dance Project has earned the reputation of producing valuable, top quality dance events in Canada. Toronto, Ontario
Sunday November 10th, 2019
Location: The International Centre
***SOLD OUT***
MINI ( Ages 7 - 9 )
Early Registration $95 + HST
Regular Registration $105 + HST
JUNIORS ( Recommended Ages 9 - 11 )
Early Registration $110 + HST
Regular Registration $125 + HST
INTERMEDIATE ( Recommended Ages 11 - 13 )
ADVANCED ( Ages 14+) & TEACHERS*
Early Registration $125 + HST
Regular Registration $135 + HST
*teachers accompanying groups of 10 or more students may qualify for complimentary tuition.
Junior, Intermediate, and Advanced age levels are recommendations. The minimium age to participate in the Junior level is 8. Teachers are encouraged to place their dancers according to their training and ability to ensure the best possible experience. Mini classes are open to dancers aged 7-9 only.
"My students love TDP! Amazing faculty, positive atmosphere and a well organized event, we always leave inspired! Hands down one of the best conventions in the GTA"
Marie Julien, Director,
Wonderland Dance Company
"The personal attention given to dancers and teachers makes for a positive and educational convention. Guest Faculty are not only knowledgeable professionals in their field, but deliver and communicate material as a teacher, not just a working artist. Above all, the charismatic energy Jennifer fosters at The Dance Project is contagious and permeates throughout the entire convention"
Christine Tavares-D'Angelo,
Artistic Director, Protégé Dance Company
"The staff is super friendly and welcoming to all involved - as a faculty member its amazing to feel so supported, respected, and welcomed to be able to share an authentic experience with a positive and interested group of dancers. TDP creates an incredible learning environment, making dancers of all ages and levels feel fully encouraged to reach to their highest potential, push for greatness, and connect with others."
Allison Toffan,
Toffan Rhythm Projects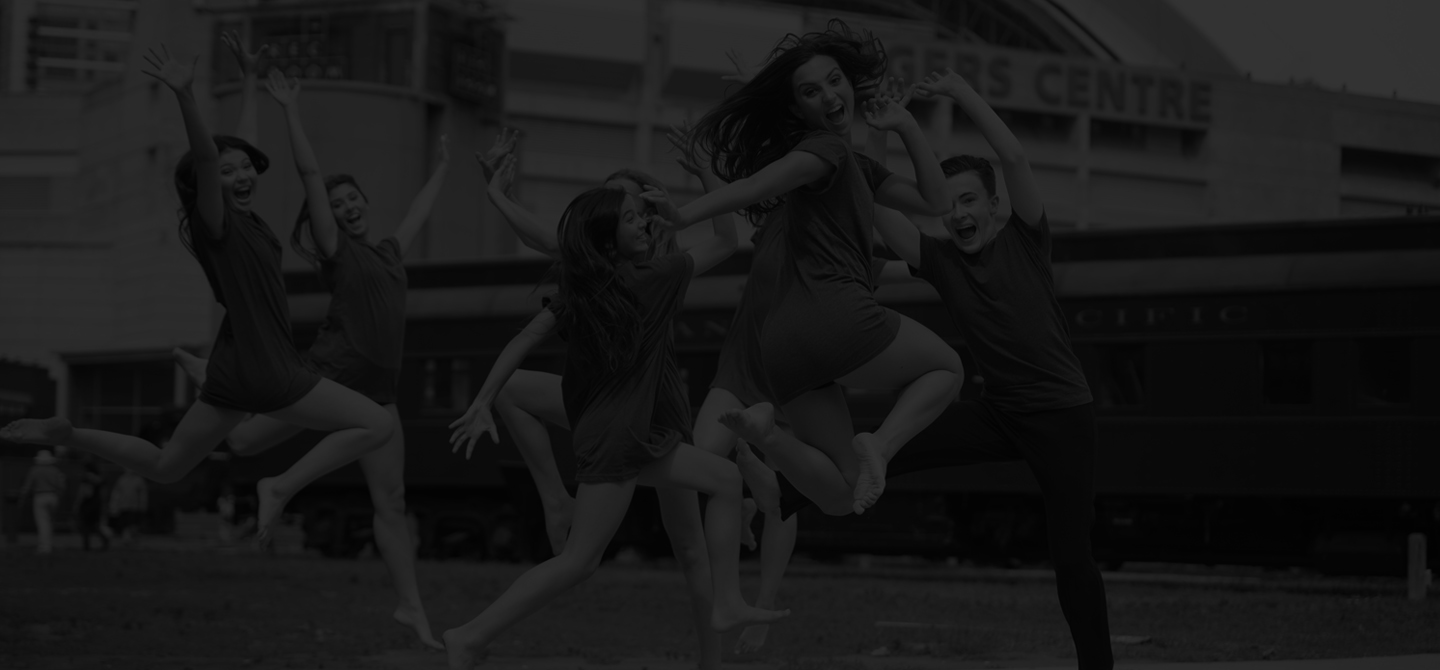 Get Ready To
Dance & Learn!